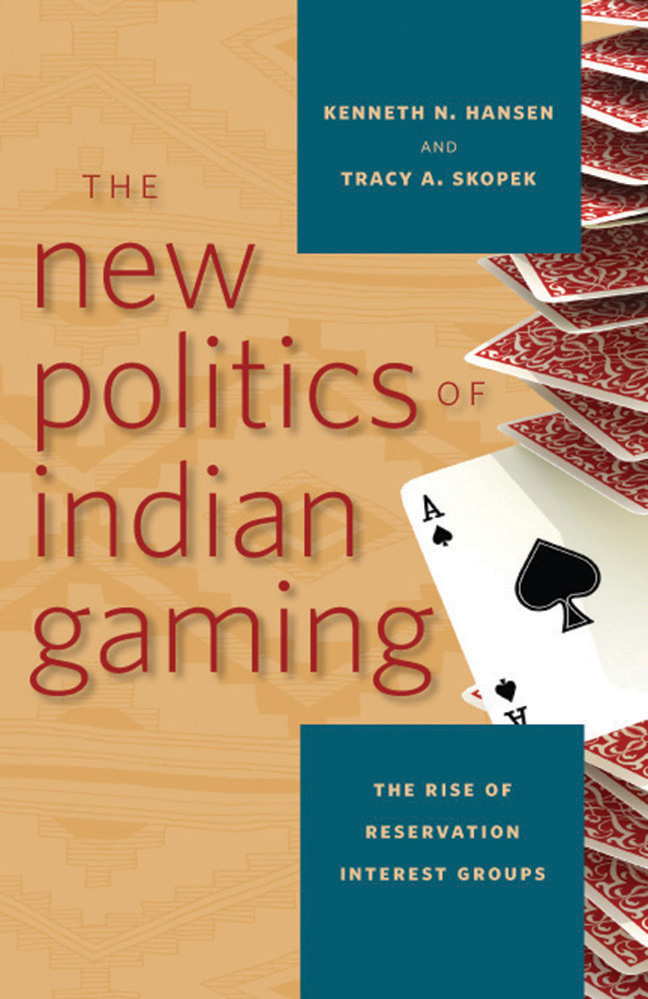 New Politics of Indian GamingThe Rise of Reservation Interest Groups$34.95
Author:
Kenneth N. Hansen
Author:
Tracy A. Skopek
Format: Paper
Pages: 240
ISBN: 9780874179927
Published Date: 2015
The advent of gaming on Indian reservations has created a new kind of tribal politics over the past three decades. Now armed with often substantial financial resources, Indigenous peoples have adjusted their political strategies from a focus on the judicial system and the Bureau of Indian Affairs (BIA) to one that directly lobbies state and federal governments and non-Indigenous voters. These tactics allow tribes to play an influential role in shaping state and national policies that affect their particular interests. Using case studies of major Indian gaming states, the contributing authors analyze the interplay of tribal governance, state politics, and federalism, and illustrate the emergence of reservation governments as political power brokers.
Author Bio
Kenneth N. Hansen is associate professor of political science and former co-coordinator of the American Indian Studies Program at California State University, Fresno.
Tracy A. Skopek is associate professor of political science and director of the Master of Public Administration Program at the University of Wyoming.
Reviews
"An invaluable contribution to Native American studies shelves examining how legalized gambling continues to transform tribal and national political discourse, The New Politics of Indian Gaming is highly recommended." —The Midwest Book Review
"The changing dynamics of the political and governmental relations between Indian tribes and state governments in the U.S. is an underexamined phenomenon in the literatures of political science, public administration, and public policy. This book makes an important and substantial contribution to filling that gap." —Claude Louishomme, University of Nebraska at Kearney