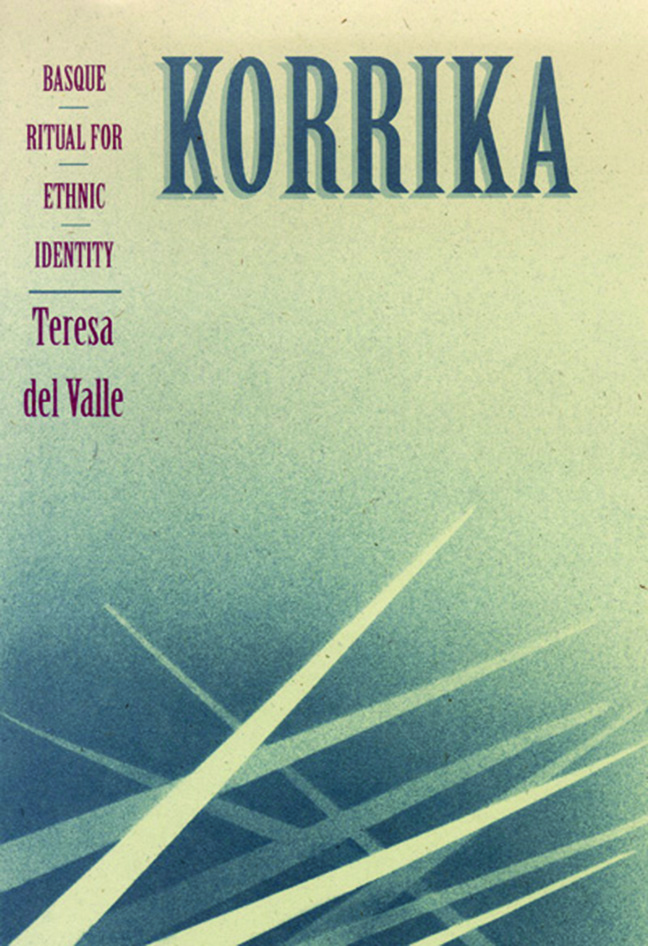 KorrikaBasque Ritual For Ethnic Identity$44.95
Author:
Teresa Del Valle
Format: Cloth
Pages: 264
ISBN: 9780874172157
Published Date: 1993
Korrika is technically a colossal footrace run in relays of 1 kilometer. This scholarly work looks at the emergence of this race as a modern ritual for expressing Basque identity. The annual event consists of a "run" that draws thousands of people from all social spheres to participate in this event in which they carry a special baton called a testigo—engraved in the Basque language—in relays through all seven Basque territories.
Author Bio
Teresa del Valle is professor of Anthropology at the Universidad del Pais Vasco/Euskal Herriko Unibertsitatea.
Reviews
"Del Valle's Korrika makes an excellent case for an emerging new kind of Basque anthropology devoted to the ethnographic interpretation of current social and political phenomena. This fully contextualized ethnography will be a valuable companion to the expanding work done on ethnic boundaries, secular pilgrimages, as well as ritual revolt and politics." —Joseba Zulaika
 
"Del Valle's engaging study provides a compelling introduction to the historical roots and contemporary complexities of Basque identity. . . . Del Valle incorporates a wide spectrum of voices—children and elderly, men and women, workers and agriculturalists, immigrants and centurial families—who constitute the contemporary Basques, while skillfully blending her own commitment and symbolic interpretation into the analysis. This study complements excellent historical and ethnographic works on the Basques by Douglass, Greenwood, Zulaika, Urla, and others, and raises far-reaching questions about the changing meanings of ritual and identity in modern societies." —Linda White, CHOICE, September 1994
"The greatest virtue of this book is that it demonstrates, pace Gellner and other nationalist theorists, that those who study nationalism ignore the role of culture at their peril. Political difference is not just expressed or embodied in the chambered disputes of party representatives. It is given life throughout the culture that nationalists create for themselves." —Jeremy MacClancy, Social Anthropology, 1996